Actineon's offers one-stop shopping for workstations built exactly the way you want them. Our desktop workstations offer flexibility and unrivaled performance for demanding applications.
The DeskStation™ offers full workstation capability a reduced footprint desktop machine. At just 8 inches wide and approximately 16 inches deep, this elegantly crafted machine offers the utmost in flexibility.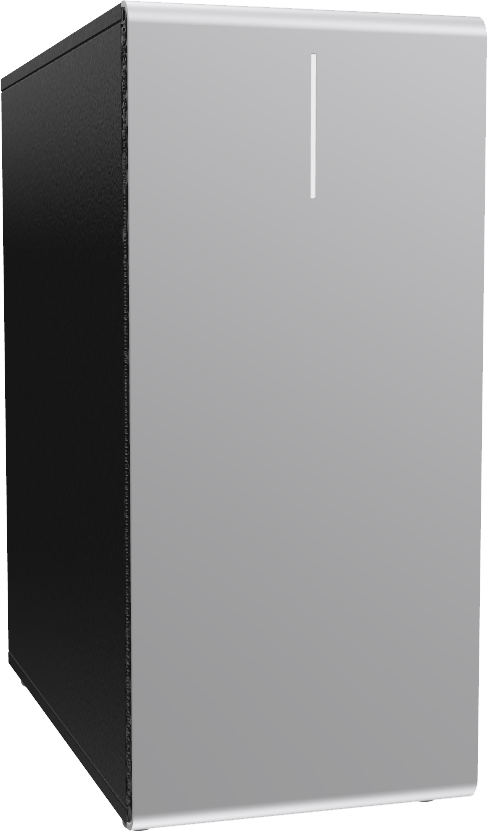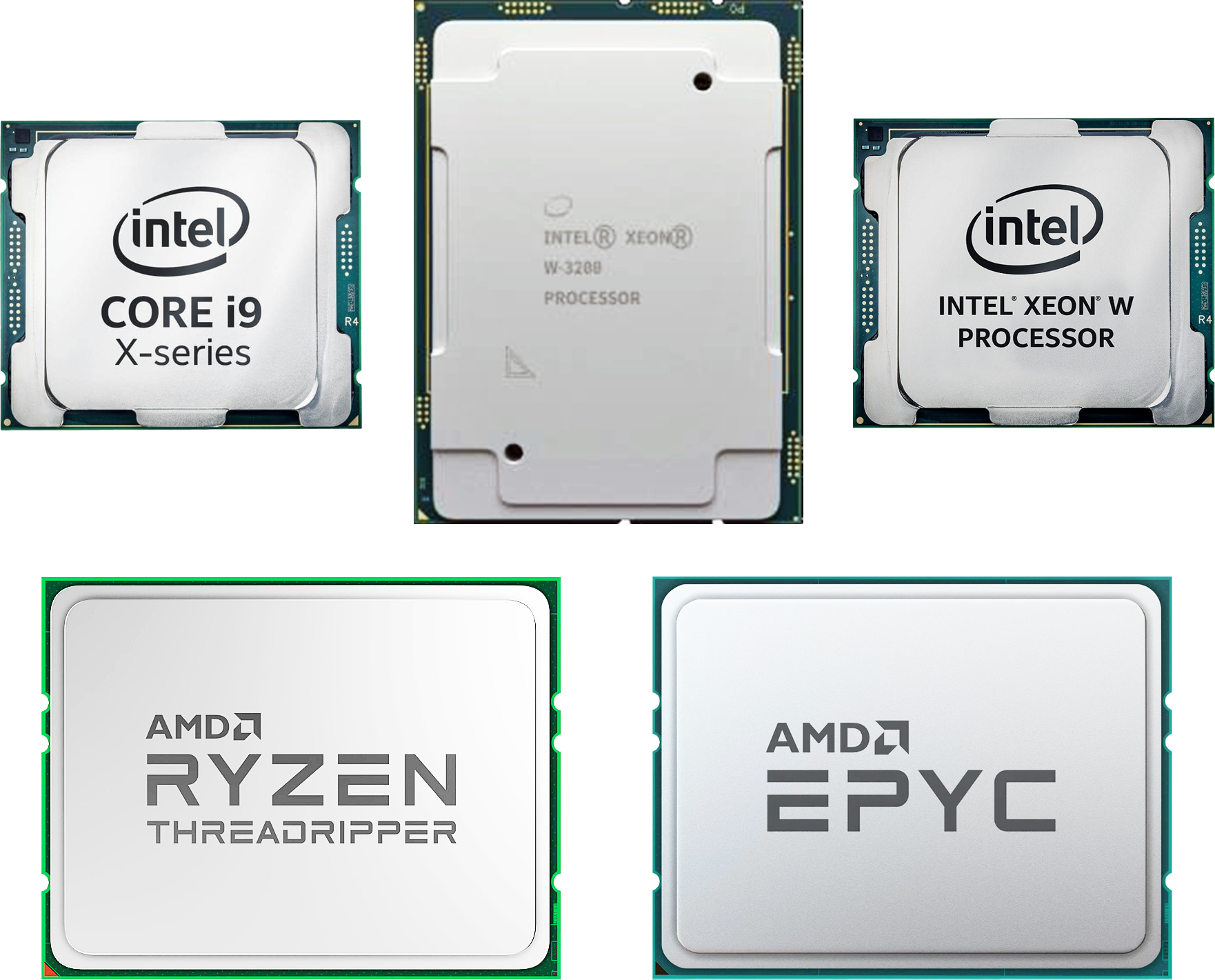 The GoStation accommodates the latest in desktop and workstation CPUs from Intel® and AMD including: Intel Core™ i X series; Intel Xeon® W-2200 and W-3200 series; and AMD Threadripper and Epyc series CPUs.

The DeskStation supports a complete lineup of the latest NVidia® RTX™ graphics cards: ranging from entry-level GeForce® RTX 2060 Super to top-of-the-line Quadro® RTX 8000 cards. Add an NVLink for dual GPU operation and RTX Studio drivers for 30-bit color and you have the perfect resource for high performance, high quality rendering.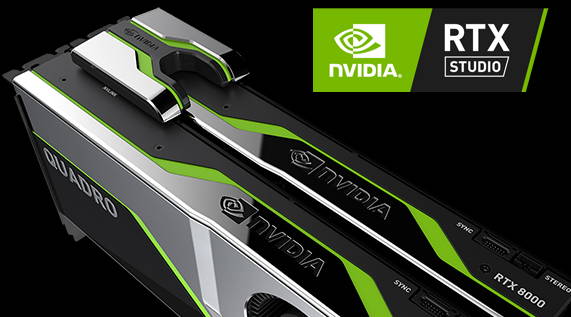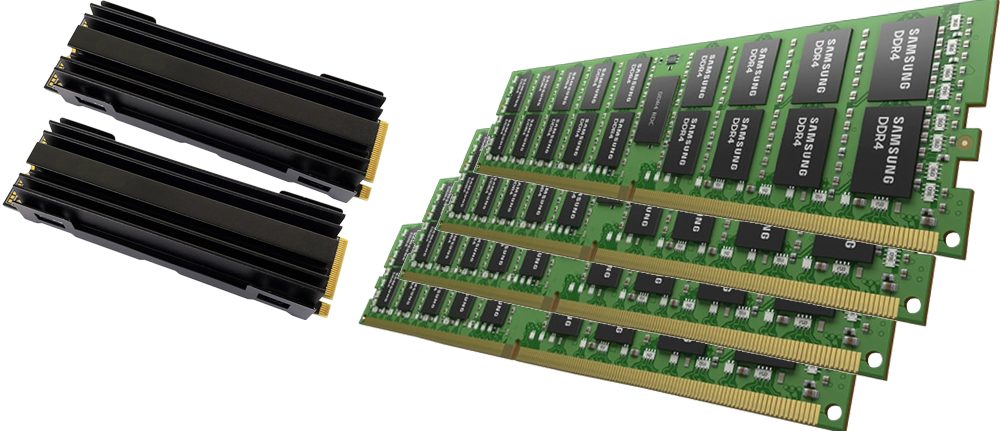 Each DeskStation comes equipped with the latest DRAM and SSD technology carefully tested and matched to provide the optimum performance for each processor type. SDD striping and mirroring (RAID 0&1) are also supported.
The DeskStation also offers extremely high performance SDD storage arrays. PCEe 3.0 and PCIe 4.0 x16 RAID controllers with four high speed NVMe disks are offered in 2TB, 4TB, and 8TB configurations.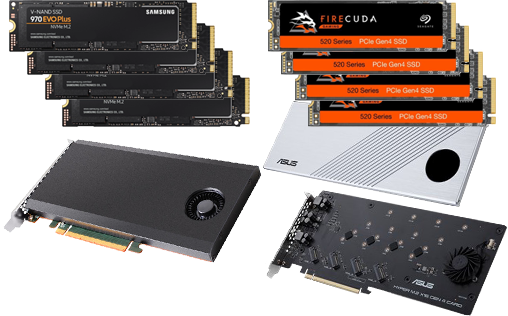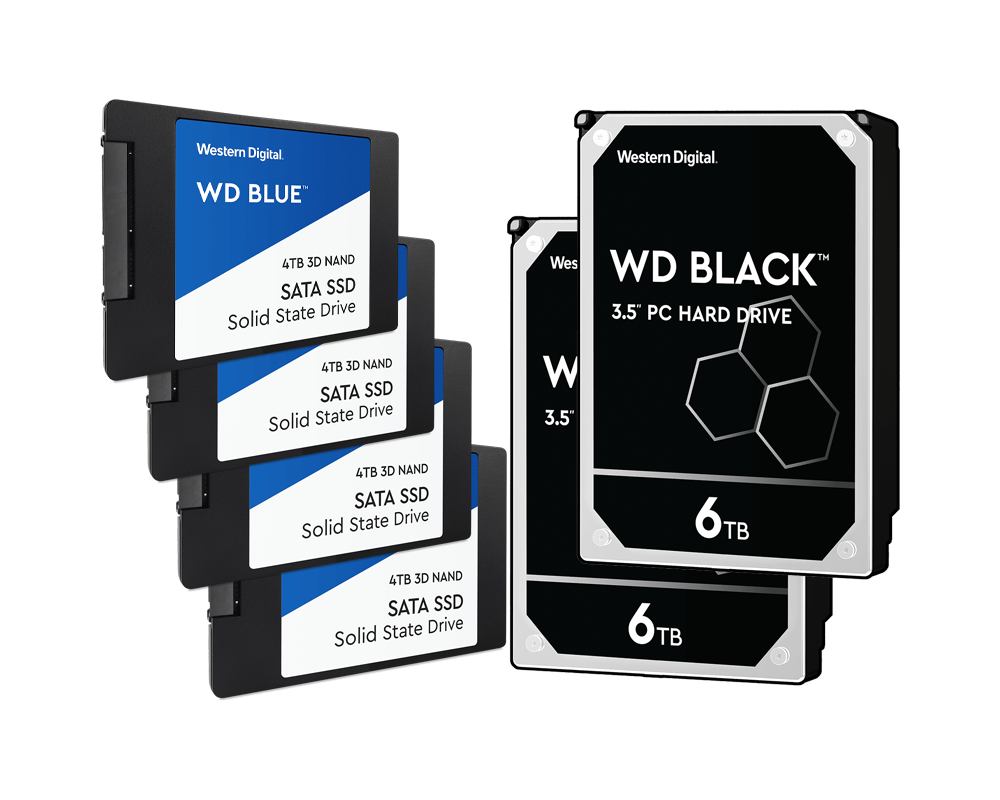 Provisions for up to two 3.5" or four 2.5" SATA 3.0 disks enables cost effective internal bulk disk storage. 2, 4 and 6 TB 7200 RPM drives are offer in 3.5" form factor for up to 12 TB of local disks; and 1, 2 and 4 TB SSD are offered in 2.5" form factor for up to 16 TB of local SATA-based SSD disk storage.
While each Deskstation is equipped with native high performance networking on the motherboard, add-in Mellanox network controllers boost network performance of these workstation to 25, 50, 100 or 200 Gbps on one or two channels thereby enabling ultra-high bandwidth communications for the most demanding work flows.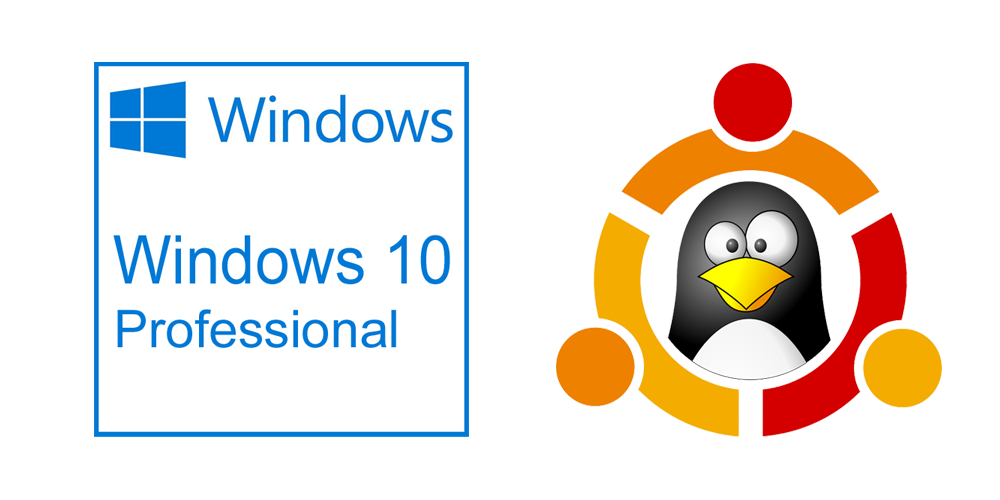 Your DeskStation product will be shipped with either Windows 10 Pro or Linux pre-installed . (Currently Ubuntu 20.04 LTS is standard). Customer specific disk images are available for volume end users and corporate accounts.
Each DeskStation is equipped with a high quality Microsoft keyboard and mouse combination. Upgrades are offered to the latest options in ergonomic and designer styling to suit individual needs and preferences.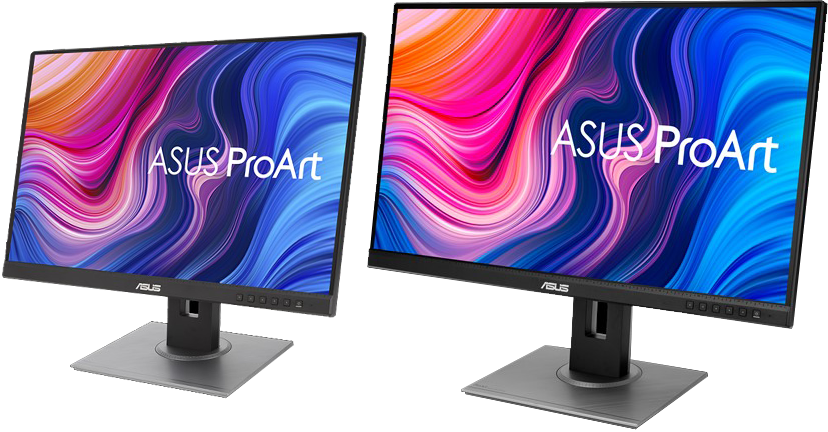 We invite you to consider upgrading your monitors so you can see the quality of rendering produced by your new DeskStation. To that end, Actineon offers cost effective professional series monitors featuring IPS panels with 100% sRGB, 100% Rec. 709, color AccuracyΔE < 2, Calman verified displays in both 24.1" and 27" sizes.
choose your gostation now!
Choose a Processor Family
Intel Socket 2066 Processors

10-, 12-, 14- and 18-Core Options

4.7 to 4.8 GHz Turbo Boost Clocks

44 Gen. Purpose PCIe 3.0 Lanes (GPUs)

Up to 24 PCIe 3.0 Lanes for I/O & Disk
Intel Socket 2066 Processors

4-, 6-, 8-, 10-, 12, 14- and 18-Core Options

4.6 to 4.8 GHz Turbo Boost Clocks

4-Chan. DDR4-2933 RDRAM with ECC

48 Gen. Purpose PCIe 3.0 Lanes (GPUs)

Up to 24 PCIe 3.0 Lanes for I/O & Disk
AMD Socket sTRX4 (4094) Processors

24-, 32, and 64-Core Options

4.3 to 4.5 GHz Boost Clocks

4-Chan. DDR4-3200 DRAM, opt. ECC

48 Gen. Purpose PCIe 4.0 Lanes (GPUs)

Up to 24 PCIe 4.0 Lanes for I/O & Disk
Intel Socket 3647 Processors

8-, 12-, 16-, 24-, and 28-Core Options

4.2 to 4.6 GHz Turbo Boost Clocks

6-Chan. DDR4-2933 RDRAM with ECC

64 Gen. Purpose PCIe 3.0 Lanes (GPUs)

Up to 20 PCIe 3.0 Lanes for I/O & Disk
AMD Socket SP3 (4094) Processors

16-, 24-, 32- and 64-Core Options

3.3 to 3.9 GHz Boost Clocks

8-Chan. DDR4-3200 RDRAM with ECC

Up 128 PCIe 4.0 Lanes: GPUs, I/O & Disk

Multi-Die Architecture (no Chipset)