Intel NUC
The name Intel NUC should pop up quite commonly when discussing portable computers or media players. The NUC means Next Unit of Computing. This Intel designed small form factor barebone computer has had multiple generations to date, starting with Sandy Bridge based Celeron CPUs to the latest 7th and 8th generation i7 CPUs.
The NUC motherboard measures approximately 4 inch by 4 inch, making it ultra compact for many applications. The Intel NUC barebone kits generally comes with the motherboard, plastic case with a fan, and power supply. Intel also sells only the motherboard by itself to be used with other industrial PC enclosures.
Size Comparison
Mini-ITX form factors are the most common when it comes to compact performance computers, but the NUC takes compact computing to the next level. Size for the NUC comes in more compact than the Mini-ITX but offers the same functionality of the much larger computers in an easy to integrate design which is great for embedded and industrial applications.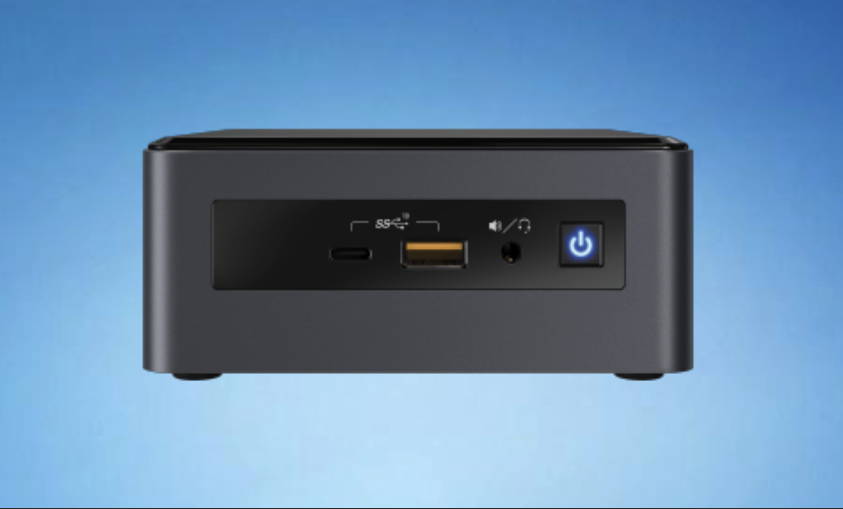 Whether you are looking for a fan-less PC for your media player, or an industrial solution for your POS system, we're here to help.